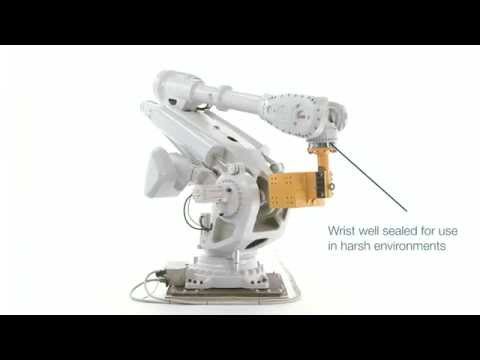 A world of possibilities opens up with ABB's heavy duty robots; no heavy duty job is left behind!
The 7600 IRC5 series offers five variants with handling capacities ranging from: 500 kg, 400 kg, 340 kg, 325 kg, and 150 kg. All of these models are perfect for a variety of heavy duty handling applications such as the handling of heavy fixtures and parts, turning car bodies, or loading and unloading of machine cells.
The 8700 IRC5 series has two payload variants available: the 550 kg and the 800 kg (25% faster). Both of these robots are precise, incredibly reliable, maintain a simple design which makes them easier to use, and have the Foundry Plus 2 protection standard.
ABB has made sure each heavy duty robot is optimized for safety by designing each them with the very best safety parameters. For instance, Collision Detection, Active Brake Systems, Self-tuning Performance, load identification, moveable mechanical stops, and electronic position switches are just a few of the items (depending on the robot) that are options for these robots.